2015 - Frankenšteins / Frankenstein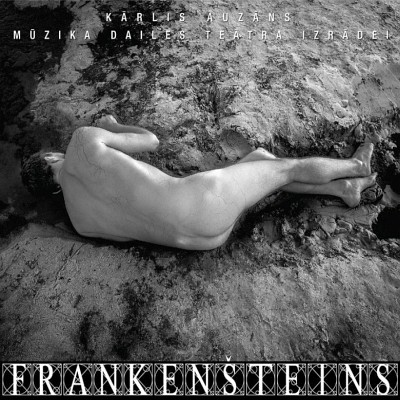 Artist: Jazeps Medins music school boys' choir, Markuss Jānis Pilickis, Jēkabs Kudulis, Kārlis Auzāns
Format: CD
© 2015 Kārlis Auzāns (arr.)
The music of theatre play "Frankenstein" composed by Kārlis Auzāns has been released as CD.
Jazeps Medins music school boys' choir (artistic director - Romans Vanags, conductor - Evija Vanaga), soloists - Markuss Jānis Pilickis and Jēkabs Kudulis, as well as Kārlis Auzāns (cello, celtic harp, mandolin, guitar, bass guitar, percussion, programming) participated in the making of the CD. Original score by Kārlis Auzāns has been composed by using texts from medieval Gregorian chants.
Recorded in the "JUMP Studio" and "Studio Mpark". Sound directors - Aigars Grāvers and Kārlis Auzāns.
Premiere of Nick Dear drama "Frankenstein" took place on 18th of September 2015 in theatre "Daile". Staging director - Laura Groza-Ķibere.
The CD can be purchased at the theatre "Daile" one hour before and during performances in Great Hall of the theatre.